Master and His Last Disciple
1 x 64'

more images
Synopsis
A true Japanese katana is a marvel of craftsmanship created with unique sword-making technology that has been kept alive for over 1000 years by a distinct few masters. The practice of learning the techniques requires complete devotion, living frugally for 5 years with no days off. Now this tradition is in danger of dying out as fewer disciples take on the grueling, solitary practice. This is the story of one young man who decided to throw everything away and devote himself to train under the number one sword smith in Japan.
Trailer
Program Info
Title
Master and His Last Disciple
鬼の師匠と最後の弟子
Duration
64 min.
64分
Language
Japanese + English subtitle
英語字幕(日本語)
Format
HD
Genre
Human Interest, Culture
ヒューマンドキュメンタリー、文化
Directors
Tamotsu MATSUBARA
松原 保
Production
Power-I, Inc.
パワーアイ
Production Year
2017
2017年
Copyright
©2017 Power-I, Inc.
Rights
Worldwide (Except Japan)
Director: Tamotsu MATSUBARA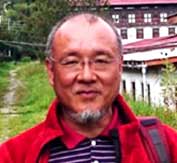 Producer and director Tamotsu Matsubara with 30 years Documentary and media experience is president of the company. Matsubara has been reporting on the situation in post-tsunami Fukushima since May 2011. He was particularly moved by the thousand-year-old Samurai festival "Soma Nomaoi." The invincible samurai spirit of the survivors and their struggle to pass on the legacy of their forefathers was captured in the documentary "Samurai of Fukushima," a joint production with the History Channel that was aired throughout Asia on New Year's Eve 2013.
He started filming Nuclear Cattle in 2011. This Documentary was a culmination of 5 years hard work. The aim was to film the farmers day-to-day trials and tribulations and follow them as they make the do-or-die decisions that will change their lives for good or bad forever.