The Boy with No Shoes
1 x 25'
Kano dreams to be a national football player – and lacking spikes won't stop him from realizing that dream.

more images
Synopsis
Kano dreams to be a national football player – and lacking spikes won't stop him from realizing that dream.
Kano receives a scholarship in one of the most prestigious schools in Manila.
However, Kano suffered a serious injury that could end his dream.
His family is torn if they will allow Kano to play again. Despite this, he's still eager to pursue his dream in order to make his family proud.
Trailer
Program Info
Title
The Boy with No Shoes
裸足のストライカー
Duration
25 min.
25分
Location
The Philippines
フィリピン
Language
English subtitle
英語版(英語字幕)
Production Format
HD
HD
Genre
Human Interest / Children
ヒューマン・ドキュメンタリー / 子ども
Director
Baby Ruth Villarama
ベビー・ルース・ヴィララマ
Co-producer
Aya FUKAZAWA (TBS SPARKLE)
深澤 彩(TBSスパークル)
Productions
Voyage Studios / TBS SPARKLE
Voyage Studios /TBSスパークル
Production Year
2019
2019年
Broadcast information
Copyright
©Voyage Studios / TBS SPARKLE
Rights
Except The Philippines
Directors' Statement
We'd like to present the film "Boy With No Shoes" as not your typical sports documentary that usually gives predictable rising action of an underdog individual to become a champion. We have seen that already many times.
More than a sports documentary, the story is about how childhood memories define our present and how it can shape our future.
We met this boy name Kano. He is from a remote island in the south of the Philippines surrounded by mountains and lake. He was selected to be a member of the Philippine national football team under 11 that was sent to England for training five years ago.
We have been filming Kano since 2013 when he was still 10 years old, and we have about 60 hours of footage of his rise and fall, his story when he was just beginning. We hope the juxtaposition of his childhood days can make him remember to overcome his obstacles in life.
His father cannot afford to buy him a pair of shoes so most of the shoes Kano uses are from donation from other players. But despite not having a proper pair of football shoes, Kano and his team was able to beat England's best under their age category at that time.
Now back in the Philippines, his training and experience in England promised him a bright future. He received a scholarship in a prestigious highschool in Manila and quickly became a star defender of the team. However, on his junior year, he suffered from a series of unexplained brain seizures.
Because of this, Kano lost his scholarship and was forced to go back to his hometown in Mindanao to repeat his academic year of schooling.
Kano is now 15 years old. He still dreams to be part of the national football team and is set to try again next year. Because of his injury, the doctors recommended that he must stop playing. The family is on a crossroad with this situation as Kano is now suffering from depression.
The film will navigate his intricate memories to weave with his present situation. His sister is currently a national champion in swimming, and the parents are also trying to overcome their own struggles to support their children's dreams. His father works as a car mechanic and his mom is a government employee. They both used to be athletes in their younger years.
Will Kano still pursue football to fulfill his lifelong dream? or will he make a different decision that will create a new path for his future?
We hope to film Kano's current situation and find purpose to the memories that we've collected over the years - how conversations with family & friends, the love for sports, and the innocense of growing up can help him in his darkest times.
It is our goal that the film may also shed light to the thousands others who maybe in a similar situation trying to survive in their present with whatever beautiful memories they have in the past.
Director's Interview
Director: Baby Ruth Villarama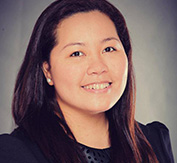 Baby Ruth Villarama has been involved in international documentary for more than 10 years as a producer and director. She started creating documentary contents for ABS-CBN before she was commissioned by National Geographic, Bloomberg, and other international organizations as a country Producer for the Philippines. She eventually co-produce independent films with filmmakers and other producers from the region, which some have been championed in key international festivals. She earned her Master's Degree for Film Marketing and Distribution at the Birmingham City University in the UK as a Chevening Scholar. She won the British Council's Global Alumni Social Impact Award for 2018 because her films are generating national conversations and raising international awareness of modern day issues such as human trafficking and slavery. Her latest film, Sunday Beauty Queen (2016) screened in Busan, HotDocs and other major festivals around the globe. She's part of a team that puts up Voyage Studios, a startup that push Filipino stories reach a more global audience.
Producer: Aya FUKAZAWA
Chuck Gutierrez is a multi-awarded filmmaker and producer for both narrative and documentary films. His works have championed Filipino cinema in major film festivals around the globe including Cannes, Berlin, Venice, Busan, London,Tokyo and New York.
He is the co-founder of Voyage Studios which produce new breed of Philippine independent cinema with respected directors, writers and cinematographers in the Philippines today.