AYESHA
1 x 6'
Short Animation

more images
Synopsis
There was a small planet in the middle of the broad universe. Everyone there is paying attention to one thing. Adults and children are all paying attention. That is to see their planet from the outside. One astronaut drifted around the planet and sent images to them.
Trailer
Program Info
Title
AYESHA
Duration
6 min.
6分
Language
Japanese + English subtitle
日本語版 / 英語版(英語字幕)
Genre
Short Animation
ショートアニメーション
Director
Seiji O'Hara
小原 正至
Producers
Masayuki Hase / Hikaru Kobayashi
長谷 真行 / 小林 光
Productions
6pucks
6pucks
Production Year
2018
2018年
Awards

2018 NCCC Film & Animation Festival (USA) Finalist
2018 Kadoma International Film Festival -Governor of Osaka Award and Best Voice Actor Award / Nominated for Film Title Logo Award
2018 Forest Movie Festival in Pola Museum of Art -Special Screening
2018 Tachikawameigazadori Cinema Festival -Excellence Award and Grand Prize
2018 Matsumoto Kide Film Festibal 10th
2018 Forest Movie Festival -Nomination
2019 Cambodia International Film Festival 9th (CARTOONS OF THE WORLD) -Official Screening
2019 Obuse Short Film Festival -Official Selection

Copyright
©6pucks
Director: Seiji O'Hara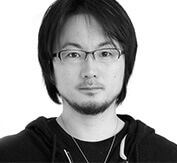 Born in Tokyo. Film director. Animation Writer / Director.
He totally hand-drawn and created by himself. Working on a new short and feature animation now.



Producer: Masayuki Hase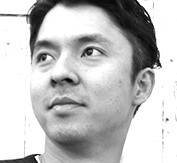 He and his production company 6pucks is CF, TV, Film maker in JAPAN.
He also has worked in Action hero TV series at China. He has join Seiji O'Hara's projects from beginning as producer.



Producer: Hikaru Kobayashi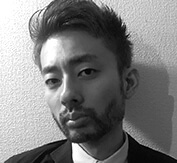 Producer of production company 6pucks. He has made video products regardless of genre, he is also active in a wide range of fields including starting a project to improve domestic self-sufficiency because he has the cooker license. He is involved as a co-producer in Seiji O'Hara's film.


Cast/Staff
| | | |
| --- | --- | --- |
| Cast | Sumi Shimamoto | 島本須美 |
| Music | Big Boom | ― |
| English subtitles | Sameeha Anwar | ― |
概要
広い宇宙の真ん中に、小さな惑星がありました。 そこにいる人達は皆、ひとつの事に注目しています。 それは彼らの惑星を外側から見る事です。 一人の宇宙飛行士が惑星の周りを漂い、彼らに映像を送っているのでした。
監督:小原正至(おはらせいじ)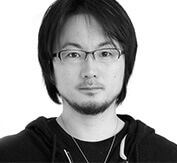 東京都生まれ。実写映画も制作する傍ら、近年はアニメーション制作を主に活動しており、
たった一人で、手書きで書き上げる手法で制作している。
現在、新作の短編、長編アニメの制作中である。

作品歴/受賞歴
2014「檻の中のギング」(短編アニメーション)
XV festival FANTOSFREAK(スペイン)ノミネート
GREEN VISION - INTERNATIONAL ENVIRONMENTAL FILM FESTIVAL(ロシア)表現賞
2017「THE ANCESTOR」(短編アニメーション)
SKIPシティ国際Dシネマ映画祭2017 (日本) 短編部門ノミネート
小田原映画祭2017 (日本) ショートフィルムコンテストノミネート
あきるの映画祭2017 (日本) 観客賞
Tokyo Shorts Day 2017(日本)上映会
ショートショートフィルムフェスティバル&アジア 2018 ジャパン部門優秀賞/東京都知事賞・受賞
2018「AYESHA」(短編アニメーション) NCCC Film & Animation Festival 2018(ニューヨーク) ファイナリスト入選
2019年公開予定「LANTANA」(劇場用 長編実写映画)