Dolphin Man
The Life and Legacy of Jacques Mayol
1 x 79'
The story of the free-diving legend who broke all the records when he descended 105 meters under water with only one breath.

more images
Synopsis
Dolphin Man tells the story of the legendary Frenchman who became the inspiration for Luc Besson's The Big Blue. Obsessed with the ocean his whole life, Mayol's personal exploration led to shattered records and advances in deep diving through a unique and compelling belief that man and dolphin share an aquatic ancestry.
Jacques' remarkable life story began in Shanghai and moved to Japan, Europe and wherever the famous free spirit wished to travel. Dolphin Man interviews subjects whose lives he has touched from Asia to North America and India, uncovering places of extreme beauty to explore how Jacques developed his groundbreaking physical practices of relaxation and yoga through Asian philosophies.
This is the story of a man who risked his life to break records for fame, but later transformed into a messenger who, through reaching the limits of the human body and mind, strived to deepen the bond between human beings and nature.
Trailer
Teaser
Program Info
Title
Dolphin Man
ドルフィン・マン
Duration
79 min.
79分
Location
US, Greece, Japan, Bahamas, India, Italy, France and Israel.
アメリカ、ギリシャ、日本、バハマ、インド、イタリア、フランス、イスラエル
Language
English, French, Italian, Greek, Japanese + English subtitle
英語字幕(英語、フランス語、イタリア語、ギリシャ語、日本語)
Format
HDTV
Genre
Human Interest, Nature
ヒューマン・ドキュメンタリー、自然
Director
Lefteris Charitos
レフトリス・ハリートス
Narrator
Jean-Marc Barr
ジャン=マルク・バール
Producers
Rea Apostolides, Yuri Averof, Ed Barreveld and Estelle Robin
レア・アポストリデス、ユーリ・アヴェロフ、エド・バーレヴェルト、エステル・ロビン
Executive Producers
Seiko Kato, Marco Alessi, Marta Zaccaron
加藤 成子、Marco Alessi、Marta Zaccaron
Co-producers
Estelle Robin, Ed Barreveld
エステル・ロビン、エド・バーレヴェルト
Production
ANEMON PRODUCTIONS
ANEMON PRODUCTIONS
Production Year
2017
2017年
Awards
Copyright
© 2017 ANEMON PRODUCTIONS / LES FILMS DU BALIBARI / GREEK FILM CENTRE / IMPLEO INC. / STORYLINE ENTERTAINMENT / WOWOW
Rights
East and Southeast Asia
Treatment
Dolphin Man draws us into the world of Jacques Mayol, capturing his compelling journey and immersing viewers into the sensory and transformative experience of free-diving.
Narrated by Jean-Marc Barr, the actor who famously portrayed Mayol in The Big Blue, the film weaves together rare film archive from the 1950s onwards, with stunning contemporary underwater photography, to discover how the 'dolphin man' revolutionized free-diving and brought a new consciousness to our relationship with the sea and our inner-selves.
Director's Statement
The film deals with essential issues of human existence. Death, the body's limits, our return to mother-nature, the traps of personal ambition and fame, the balance of body and soul through meditation: these are the dominant themes of Mayol's life.
In parallel, Dolphin Man engages the viewer through the senses and emotions. For Mayol, each dive was an attempt to align body and mind. We share this experience, plunging to great depths, where all is black, motionless, frightening and peaceful, and we return to the dazzling light of the surface. This sensory journey is achieved through contemporary underwater filming of the world's best divers, while we discover what happens to the human body and mind when we are underwater.
Director: Lefteris Charitos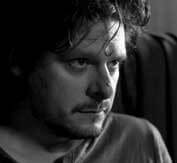 Charitos studied film at Royal College of Arts in London. He has directed several fiction and non-fiction series for Greek television, including the highly acclaimed history documentary series 1821 and Τhe Journey of Food, as well as the fiction crime series Zone Defence, co-directed with Filippos Tsitos. Dolphin Man is his first feature length documentary. Parallel to directing he has been the Digital Film Production Coordinator at the SAE Creative Media College in Athens.
Narrator: Jean-Marc Barr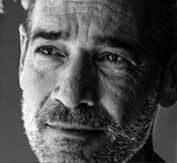 French-American actor-director Jean-Marc Barr earned his first leading role as Jacques Mayol in Luc Besson's cult-movie The Big Blue, the most financially successful film in France in the 1980s. He enjoyed more success on the arthouse circuit, participating in films by acclaimed director Lars von Trier, and has also been working as a director, writer and producer.
Producers: Rea Apostolides and Yuri Averof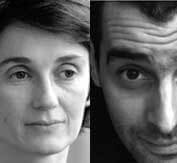 Apostolides and Avernof produce and distribute innovative documentaries, exhibitions, web and educational projects with Anemon Productions, aiming to inform and inspire action both within and beyond Europe. Recent films include IDFA shortlisted Kismet, Grierson nominated The World's First Computer and FIPA d'Or winner A Family Affair.
Producer: Ed Barreveld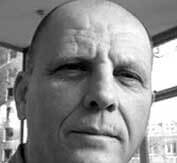 The Emmy award-winning producer has worked with Canada's finest filmmakers and his films with Storyline Entertainment have garnered many awards, including Emmy, Gemini and Canadian Screen Awards. In 2016 Hot Docs recognized Barreveld's creative vision, entrepreneurship and mentorship with the Don Haig Award.
Producer: Estelle Robin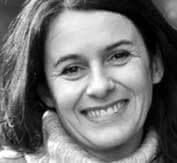 Robin and her production company Les Films du Balibari have worked extensively with TV broadcasters in France and abroad such as France télévisions, ARTE, ZDF, YLE, SVT, ORF and Estelle's productions have travelled to major festivals such as IDFA, HOT DOCS, Visions du Réel. In 2010, she was nominated for the Procirep French TV producer award.
Co-producer: Seiko Kato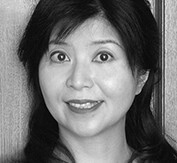 Based in Tokyo, IMPLEO's Seiko Kato coordinates international co-production of documentaries and feature films and handles all facets of overseas distribution of TV programs. Main clients include NHK, NHK Enterprises, NHK Global Media Services, Japan International Broadcasting, Tokyo TV Forum and WOWOW.
Co-producer: Marco Aless

Alessi started his career as a screenwriter for cinema and TV. In 2010 he set up Dugong Films, a Rome based production company committed to the development of cinema beyond genres and boundaries. Among his credits as producer are Tahrir, Liberation Square (Davide di Donatello award), In Attesa dell'Avvento (Orizzonti Award in Venice) and The Challenge (Special Jury Prize at Locarno).
Co-producer: Marta Zakccaron

Zaccaron is responsible of the production and international co-production at Quasar Multimedia, for which she has produced and co-produced high quality creative documentaries for the the national and international market. During the years, Quasar Multimedia has become one of Italy's most important documentary production companies, with projects often selected by the main European festivals and distributed across Europe.
Staff
| | | |
| --- | --- | --- |
| Cinematographer | Stelios Apostolopoulos | - |
| Editor | David Kazala | - |
| Original Score | Mathieu Lamboley | - |
Links