SUNDAY CINDERELLA
1 x 26'
Documentary Series "Women in Struggle, Paving the Way for Asia 2015"
A series featuring Asian women breaking new ground in contemporary Asia and making progressive changes in their respective societies,despite conventions and taboos that narrow their choices.

more images
Synopsis
Hong Kong is home to 190,000 Filipino maids. On Sundays, the maids congregate in a square and reminisce about their families back home. A beauty contest for maids is held each June where they dress in their finest in the hopes of winning the crown. But what really lies in the hearts of these Filipino maids?
Trailer
Program Info
Series Name
Colors of Asia 2015
カラーズ・オブ・アジア2015
Title
SUNDAY CINDERELLA
日曜日のシンデレラ
Duration
26 min.
26分
Location
Hong Kong
香港
Language
English subtitle + Japanese subtitle
英語版(英語字幕)/日本版(日本語字幕)
Production Format
HD
HD
Genre
Human Interest / Social Issues
ヒューマン・ドキュメンタリー / 社会問題
Director
Baby Ruth Villarama
-
Producers
Chuck Gutierrez / Tetsuo Maki
Chuck Gutierrez / 牧 哲雄
Productions
Voyage Studio / Documentary Japan
Voyage Studio / 株式会社ドキュメンタリージャパン
Production Year
2015
2015年
Broadcast information
Awards

2016 Aichi International Women's Film Festival - Nomination Short Film Competition
2016 Toronto Reel Asian International Film Festival - Special Screening
2017 International Film Festival for Women, Social Issues, and Zero Discrimination - Platinum Award
2017 The National Art Center, Tokyo - Special Screening

Copyright
©Voyage Studios / Documentary Japan
Rights
Except the Philippines
Director's Statement
With 500USD monthly salary in HongKong, I get to ask myself if one expensive night of fulfilling a dream worth it? Maybe it is. Maybe that's how the world works. I am moved on how our domestic helpers spend the rest of their lives in slaving cycles. I find their plight as a microcosm of my own country. Their individual stories strongly mirrors the problem in the Phillippines and perhaps, around the world on how blinded we are by short-lived fame, empty beauty promises of some institutions that we end up giving our little earnings, even our hearts and souls in exchange for our priceless dream.
I'm hoping that this film can highlight both the strength and weaknesses of workers in foreign lands and at the same time learn a lesson or two on migration, love, beauty and its realities.
Director: Baby Ruth Villarama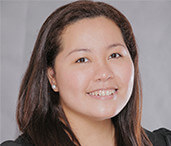 After graduating from the St. Thomas University,she had been working as a producer for the Filipino TV station ABS-CBN. After that, she had worked with the National Geographic Channel, CNN Philippines, and made her debut as a director with "Little Fame" in 2007. Her works have received Silver Medal at UN New York Film Festival, and also the International Critics' Prize at Eurasia International Film Festival.
Producer: Chuck Gutierrez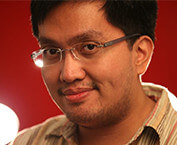 Chuck Gutierrez is a multi-awarded film editor and producer.
Cinema in major film festivals around the globe including Cannes, Berlin, Pusan, London, Tokyo and New York.He is the co-founder of Voyage Studios which produce new breed of Philippine independent cinema.
Producer: Tetsuo Maki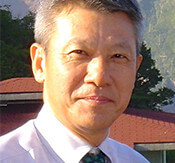 Tetsuo Maki co-founded the production company Documentary Japan in 1981 and led the firm as president from 2001 until last year. He has produced many documentaries and received an ATP (Association of All Japan TV Production Companies) Grand Prix Award in 1991. As a board member of ATP, he is committed to international distribution and co-production.
Staff
| | | |
| --- | --- | --- |
| Cinematographer | Dexter dela Peña, FSC | - |
| Field Producer | Michael Wong | - |
| Editor | Chuck Gutierrez | - |
| Second Camera | Baby Ruth Villarama | - |
| Sound | Albert Michael Idioma | - |
| Music | Von de Guzman | - |
| Color | Marilen Magsaysay | - |
| Post Production Facility | Voyage Studios | - |
| Cantonese Translator | Tiffany Yuen Ka Wai | - |