Serving Up Success
1 x 26'
Documentary Series "Women in Struggle, Paving the Way for Asia 2015"
A series featuring Asian women breaking new ground in contemporary Asia and making progressive changes in their respective societies,despite conventions and taboos that narrow their choices.

more images
Synopsis
Having been forced to consume inferior and unpalatable grain for centuries, some downtrodden and marginalized women in Central India have, over generations, developed a unique bread recipe called Randani Roti. While handmade Roti became a successful local business led by women, wealthy men are now trying to take it away by introducing mechanical manufacturing. How long can these women keep up the fight?
Trailer
Program Info
Series Name
Colors of Asia 2015
カラーズ・オブ・アジア2015
Title
Serving Up Success
秘伝のレシピを守れ
Duration
26 min.
26分
Location
India
インド
Language
English subtitle + Japanese subtitle
英語版(英語字幕)/日本版(日本語字幕)
Production Format
HD
HD
Genre
Human Interest
ヒューマン・ドキュメンタリー
Director
Insia Dariwala
-
Producers
Debu Bhattacharyya / Seiko Kato
Debu Bhattacharyya / 加藤 成子
Productions
Theme Entertainment / IMPLEO
Theme Entertainment / 株式会社インプレオ
Production Year
2015
2015年
Broadcast information

[NHK WORLD] September 25, 2017 (English Version) Inside Lens: Serving Up Success
[VTV2] January 21, 2017 (English Version)
[NHK BS1] September 4, 2015 (Japanese Version) カラーズ・オブ・アジア「秘伝のレシピを守れ~インド~」

Awards

2017 International Film Festival for Women, Social Issues, and Zero Discrimination - Platinum Award

Copyright
©Theme Entertainment / IMPLEO
Rights
Except India
Director's Statement
Being a woman myself, this story resonates with mine and many other women in India, as it aptly depicts the ongoing struggles they constantly face in balancing careers and also living up to an image created by family and society. However, what I found unique in this case was that the protagonist and her group of women decided to do so by incorporating something that women are commonly expected to do: cook. The fact that in spite of belonging to the most oppressed class of society, these women utilized their culinary talents to gain financial freedom, was the primary reason why I chose to be involved in "Serving up Success".
Director: Insia Dariwala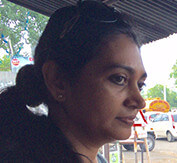 Insia Dariwala graduated from the State University of New York (USA) in with a degree in Advertising and Mass Communications. Starting her career as an Assistant Director on independent films and television projects, Insia turned Writer and Director for several TVCs and short films. She is the co-director of the documentary "17 Not Required Indians", a film on the plight of migrant laborers in UAE, which has won several international awards, including the MIPDoc award (Cannes) and the IDPA Award (Amsterdam). Her previous film, "Cock-Tale" is now travelling the international festival circuit.
Producer: Debu Bhattacharyya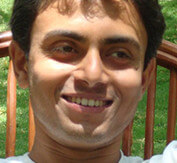 Debu Bhattacharyya post-graduated with a specialization in Film Direction at the SRFTI in Kolkata, India's premier film school, between 2001 and 2005. Subsequently, he completed his further studies in Film Production in France. In spite of his being a Director by training, Debu works uniquely as a Producer in the professional arena. A EURODOC and a Charles Wallace fellow, Debu was selected as India's best creative entrepreneur by the British Council, and his current interests include the creation of a documentary fund that Asian Directors/Producers can have access to.
Producer: Seiko Kato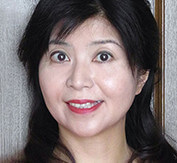 Seiko Kato started her career in the management department of NHK in 1987. She later gained experience working as an international conference coordinator and a bilingual assistant for a joint Japan-U.S.-Australia movie project. In 2001, she established IMPLEO Inc., a company that specializes in interpretation and translation, multilingual narration services, website and catalog production, and temporary staffing and management.
Staff
| | | |
| --- | --- | --- |
| Cinematography | Nilip Deb | - |
| Editing | Saikat Ray | - |
| Sound Recording (Location) | Rajender Prasad | - |
| Audiography (Post-production) | Sukanta Majumdar | - |
| Music | Mainak Banerjee | - |
| Narration | Moushumi Bhowmik | - |
| Assistant Director | Shraddha Patel | - |