Dream over Monsoon
1 x 25'
Documentary Series "Children, Seize the Future!"
A series featuring children living in the diverse world of Asia, overcoming challenges to seize their future.

more images
Synopsis
13-year-old Thet is the eldest son in a family of nine. The aftermath of the Nargis Cyclone has forced his family into low-paying work at a brick factory. Unable to return to school, Thet studies by candlelight at night as the family sleeps and he dreams of becoming an engineer and living happily like they did before the cyclone destroyed their lives. Set amidst the swaying economic development of Myanmar, this documentary captures the life of one boy who never gives up on his dreams.
Trailer
Program Info
Title
Dream over Monsoon
学校へ行きたい ~ミャンマー・被災少年の未来~
Series Title
Colors of Asia 2017
カラーズ・オブ・アジア2017
Duration
25 min.
25分
Location
Myanmar
ミャンマー
Language
English subtitle + Japanese subtitle
英語版(英語字幕)/日本版(日本語字幕)
Production Format
HD
HD
Genre
Human Interest / Children
ヒューマン・ドキュメンタリー / 子ども
Director
Sein Lyan Tun
セイン・リアン・トゥン
Producers
Yoh Nagatsuka / Yusuke Soejima
長塚洋 / 副島優輔
Productions
PS-Perfect Services Co., Ltd / DIGITAL SKIP STATION, INC
PS-Perfect Services Co., Ltd / 株式会社デジタルSKIPステーション
Production Year
2017
2017年
Broadcast information

[NHK BS1] October 26, 2017 21:25- (Japanese Version) シリーズ・子どもたちの夢 第2回「もう一度学校へ ~ミャンマー~」

Copyright
©PS-Perfect Services Co., Ltd / DIGITAL SKIP STATION, INC
Rights
Except Myanmar
Director: Sein Lyan Tun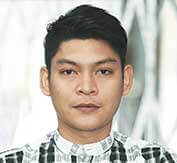 SEIN LYAN TUN is an international award winning filmmaker from Myanmar, and his documentary work UNSILENT POTATO is well recognized in Myanmar and Southeast Asia. In 2015, his first short documentary film Charred Brick was premiered in ONE WORLD in Prague, which is the biggest human rights film festival in the world. He won the People Choice Award from ONE world in Kyrgyzstan and India. He also made short fiction films RULA which won awards from China and India. His project Border Boy (Dare To Dream, South East Asia Project) was presented at IDFA Forum in 2016. He also directed and co-produced TV documentary titled "Border Boy" for Inside Lens, NHK World's new documentary strand, it is specialized in Japan and Asia in 2016 and titled Dream over Monsoon for Color of Asia, Southeast Asia Program, NHK in 2017. He became the alumni of Talents Tokyo in 2016, and Tie That Bind in 2017. Currently, he is working on his first feature documentary A Letter To Jejara which won Docs Spirit Award from Docs Port INCHEON in 2016, Hoso Bunka Foundation Prize in 2017 at Japan Prize and developing his first feature fiction film "The Beer Girl in Yangon".