Say Cheese!
1 x 25'
Documentary Series "Children, Seize the Future!"
A series featuring children living in the diverse world of Asia, overcoming challenges to seize their future.

more images
Synopsis
Sheru is a street kid from the Delhi underground who became fascinated by photography through a children's workshop. Whatever he can earn he saves in the Children's Development Khazana (CDK), a bank managed and run by street kids that also helps them acquire life skills. Sheru wants to return to his estranged, sex-worker mother but more than anything, he wants to buy a camera and become a street photographer. He could easily grumble about his lot in life but he chooses to smile instead, and to make others smile.
Trailer
Program Info
Title
Say Cheese!
Say Cheese!勇気をくれたカメラ ~インド~
Series Title
Colors of Asia 2017
カラーズ・オブ・アジア2017
Duration
25 min.
25分
Location
India
インド
Language
English subtitle + Japanese subtitle
英語版(英語字幕)/日本版(日本語字幕)
Production Format
HD
HD
Genre
Human Interest / Children
ヒューマン・ドキュメンタリー / 子ども
Director
Ishani K Dutta
イシャニ・K・ダッタ
Producers
Ishani K Dutta / Waterloo Ezaki
イシャニ・K・ダッタ / 江崎渉
Executive Producers
Ashish Dutta / Aya Fukazawa
アシシュ・ダッタ / 深澤彩
Productions
Carrot Films / TBS VISION, INC.
キャロット フィルムズ / 株式会社TBSビジョン
Production Year
2017
2017年
Broadcast information

[NHK WORLD] June 11, 2018 (English Version) Inside Lens: Say Cheese!
[NHK BS1] October 27, 2017 21:25- (Japanese Version) シリーズ・子どもたちの夢 第4回「Say Cheese! ~インド~」

Awards
Copyright
©Carrot Films / TBS VISION, INC.
Rights
Except India
Director: Ishani K Dutta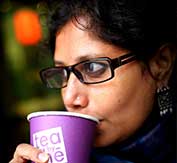 Ishani K Dutta's director of Carrot Films makes films essentially on gender, environment and human rights. Her films have not only featured in numerous film festivals and won multiple awards, but have also created a tangible impact where it matters most – at the grassroots and among the opinion makers.From the beginning of her career around two decades back, she has been a keen researcher of life with a penchant to turn nondescript 'happenings' into passionate 'stories'. With time, she has evolved into a 'storyteller' through films with a commitment to the human dignity of living.
An Asian Pitch & Tokyo Docs winner film-maker, Ishani gathered impetus from her interactions with international documentary filmmakers. Her comprehensive experience of making films for international development forums like various UN agencies, the World Bank, Asian Development Bank, GIZ etc has given her an opportunity to widen her horizon further.
She is now keen on taking her experience from the Indian hinterlands beyond the realm of the commonplace and make incisive, ardent films on themes and characters that excite and move discerning global audiences. She is also planning to direct feature film in near future that would have global sensitivity.
Executive Producer: Ashish Dutta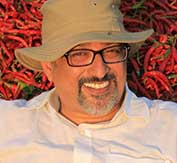 Ashish Dutta, an MBA from UK by education, is the disciplinarian of Carrot Films and a Cinematographer who has learnt his craft by fieldwork with some of the best names in Non-fiction camera. His search for a method in the madness of film-making is a great assuring factor for Carrot. He is our resident techno-geek. As soon as a new filming or editing technology, or a new graphics software hits the market, he will be the first to sample it. Working as a team with Ishani, he prefers short duration films because he feels they are a much better communication tool considering the short attention span of our time and age. Ashish Dutta takes care of all the technical aspects of our documentaries– including the cinematography, special effects and the post-production. He ensures the visual and audio quality of the film. He is the resident technical expert who will make sure that the film fulfils all technical specifications. As an additional responsibility, Ashish also looks at the timelines and the finances.