A Seed of Hope
1 x 25'
Documentary Series "Children, Seize the Future!"
A series featuring children living in the diverse world of Asia, overcoming challenges to seize their future.

more images
Synopsis
A beautiful Thami village located in Nepal Himalaya near Tibet was razed by the devastating earthquake of 2015. A local slate mine, the inhabitants' primary source of income, disappeared along with it. The hopeless villagers seemed to lose their vitality, but then Kanchi, a 14-year-old village "diva" became a generator of "Hope for the Future." Her new Thami songs using traditional melodies have brought all the villagers together for reconstruction and they plan to present her song to the "god of the mine" for luck when it re-opens.
Trailer
Program Info
Title
A Seed of Hope
希望の種 ~ネパール・村を一つにした歌~
Series Title
Colors of Asia 2017
カラーズ・オブ・アジア2017
Duration
25 min.
25分
Location
Nepal
ネパール
Language
English subtitle + Japanese subtitle
英語版(英語字幕)/日本版(日本語字幕)
Production Format
HD
HD
Genre
Human Interest / Children
ヒューマン・ドキュメンタリー / 子ども
Directors
Dipesh Kharel / Asami Saito
ディペシュ・カレル / 齊藤麻美
Producers
Yoko Miura / Dinesh Kharel / Riko Hiro
三浦庸子 /ディネシュ・カレル / 弘理子
Productions
Media Help Line Co. Ltd. / Visual Folklore Inc
メディア ヘルプ ライン / ヴィジュアルフォークロア
Production Year
2017
2017年
Broadcast information

[NHK WORLD] May 14, 2018 (English Version)Inside Lens: A Seed of Hope
[NHK BS1] October 27, 2017 21:00 (Japanese Version)シリーズ・子どもたちの夢 第3回「A Seed of Hope ~ネパール~」

Copyright
©Media Help Line Co. Ltd. / Visual Folklore Inc.
Rights
Except Nepal
Director: Dipesh Kharel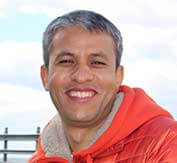 He is an independent documentary filmmaker from Nepal. Since the last two decades, he has been making films for research, broadcast, teaching documentary for local, and communicate to wider audiences through international film festivals. Dipesh has got Master degree in documentary film studies at University of Tromso, Norway in 2006 and Ph.D. in film and anthropology from the University of Tokyo. He has already produced several international award-wining documentary films, notably A Life with Slate (2006) and Playing with Nan (2012) and Tama Gaun (2015) those have been screened at more than 60 international film festivals around the world and won several prizes. His major film award are: Best Debut Film Prize at Film South Asia (2007), Best Material Cultural Film Prize at the RAI International Festival of Ethnographic Film in the UK (2007), Special Mention Film Prize at the Ethnographic Film Panorama France (2007), Grand Prix, IV Moscow International Festival of Visual Anthropology (2008), Best Film Prize RAI International Festival of Ethnographic Film in the UK (2013), Best Documentary Prize at Kathmandu International Mountain Film Festival (2013), David Plath Media Award from the American Anthropological Association, Washington DC (2014).
Director: Asami Saito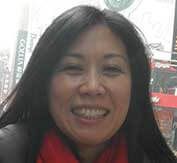 She has studied cross cultural communication and documentary film at the University of Tromso in Norway. Over the last 15 years, she has been working as a cross-cultural interpreter, translator, visual editor and filmmaker in Japan and abroad. Her edited and directed documentary films have already screen at several international film festivals and won several international awards.