Cycling Tahmina
1 x 52'
Documentary Series "Children, Seize the Future!"
A series featuring children living in the diverse world of Asia, overcoming challenges to seize their future.

more images
Synopsis
Poverty and tradition are the major factors that lead to child marriage. In Bangladesh, 66% of girls are married before the age of 18. Born and raised in a poor family, 16-year-old Tahmina refused an arranged marriage by her parents, and now she cycles from school to school to advocate resisting child marriage.
Trailer
Program Info
Title
Cycling Tahmina
タハミナの勇気ある自転車旅
Series Title
Colors of Asia 2018
カラーズ・オブ・アジア2018
Duration
52 min.
52分
Location
Bangladesh
バングラデシュ
Language
English subtitle
英語版(英語字幕)
Production Format
HD
HD
Genre
Human Interest / Children
ヒューマン・ドキュメンタリー / 子ども
Director
Mahafuza AKTAR
マーフザ・アクター
Productions
Image Vision / PAONETWORK Inc.
Image Vision / パオネットワーク
Production Year
2018
2018年
Broadcast information

[NHK BS1] October 24, 2018 18:00- (Japanese Version) シリーズ・子どもたちの夢2018 第1回「タハミナの自転車旅・バングラデシュ」

Copyright
© Image Vision / Paonetwork Inc.
Rights
Except Bangladesh
Director: Mahafuza Aktar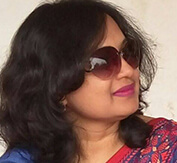 Bangladesh Television & Image Vision
I have directed several documentary, drama, children programs, from last 10 years. Produced co-production with NHK (ABU children drama, children programs and documentaries), ABU One Asia supported by Japan Govt. and Women & Children programs supported by UNICEF. Besides, making documentary on Human Development programs as UN-SDGs issues supported by JICA.
Producer: Kohei Kawabata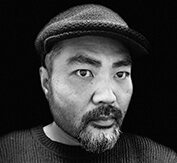 Paonetwork Inc.
KAWABATA Kohei has been working on documentaries since 1997 and joined PAONETWORK five years ago. His experiences are spread over all types of fields, including a documentary about the emotional conflicts of bureaucrats from Japan's Ministry of Foreign Affairs during the Iraq War, in which Japan deployed its defence forces in another country for the first time since World War II.
He recently has been working principally for NHK, focusing mainly on global issues. His recent documentaries cover topics such as the United States' gun problem, in which a member of an assembly in Tucson, Arizona, introduced a progressive bill to control guns and faced aggressive opposition from gun supporters; the revolution in Egypt, where families are searching for their sons and daughters who disappeared; and Syrian lobbyists who are negotiating with the US government in Washington DC to intervene in the Syrian conflict.