Daughters' Courage
1 x 52'
Documentary Series "Children, Seize the Future!"
A series featuring children living in the diverse world of Asia, overcoming challenges to seize their future.

more images
Synopsis
While the internet and social networks have facilitated new encounters for men and women in Tibet, it has also increased the divorce rate for many nomadic families. Sadly, Tibetan customs encourage parents to leave their children behind in order to join a new family. After living in an orphanage for several years, 13-year-old Metok Karpo decides to embark on a journey to visit the father she never got the chance to know.
Trailer
Program Info
Title
Daughters' Courage
チベット 遥かな心の旅〜中国〜
Series Title
Colors of Asia 2018
カラーズ・オブ・アジア2018
Duration
52 min.
52分
Location
China
中国
Language
English subtitle
英語版(英語字幕)
Production Format
HD
HD
Genre
Human Interest / Children
ヒューマン・ドキュメンタリー / 子ども
Director
Khashemgyal
カシャムジャ
Productions
Osong Culture Media Co., Ltd / Tokyo Video Center
Osong Culture Media Co., Ltd / 株式会社東京ビデオセンター
Production Year
2018
2018年
Broadcast information

[NHK BS1] October 26, 2018 18:00- (Japanese Version) シリーズ・子どもたちの夢2018 第3回「チベット遥かな心の旅・中国」

Copyright
© Osong Media / Tokyo Video Center
Rights
Except China
Directors' Statement
Since end of 2016 my team and I have been working on this story that intimately explores the deep inner world of two girls who were abandoned by their parents at an early age. This left a shadow in their heart as they grew up. Every day, they are trying to overcome their pain by finding adventure in their daily life and striving to seize their own destiny.
The film's stories of inner shadows and the obstacles between children and parents surely could be found in similar form in everywhere around the world. I hope this film – a journey of exploring the human heart – will transcend cultural and geographic boundaries to bring hope and reflection to those children who have problematic relationships with their parents, as well as to parents or those who want to be parents one day.
Director's Interview
Director: KHASHEM Gyal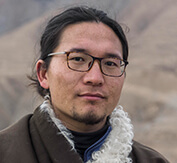 KHASHEM Gyal is filmmaker from Amdo region of Tibet, who works in Tibet and strives to tell the stories of individual struggles in the midst of social changes in Tibet. He has participated in numerous documentary and fiction film productions. Valley of the Heroes, which depicts the linguistic and cultural transition in Amdo region of Tibet, has been screened at different film festivals and universities around the world. A Nomad's Day about the Tibetan nomadic civilization has been screened in Japan in 2017. The Daughters' of Light has received the "Colors of Asia Award" at 2017 TokyoDocs. He is the nominee of 2018 Adeste Gold Medal.
Producer: RINCHEN Dorje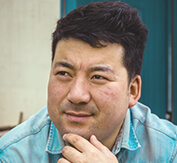 RINCHEN Dorje, who is dedicated to the filmmaking of Tibetan documentary. Has produced numerous TV documentaries on the current conditions and challenges of Tibetan traditional art for television since 2013, among which the short film Ecology Warrior (2016) has won numerous awards in China.
Producer: Takeshi Sano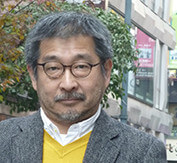 Takeshi Sano was born in 1959. He has 20-plus-year experience in the production of programs from private broadcasters to NHK. Sano produced a large number of overseas news programs and documentaries. Sano, a multi-award winner, is currently working as a director.