YOUNG MOTHER ON VAI THAI PEAK
1 x 26'
Documentary Series "Women in Struggle, Paving the Way for Asia 2015"
A series featuring Asian women breaking new ground in contemporary Asia and making progressive changes in their respective societies,despite conventions and taboos that narrow their choices.

more images
Synopsis
The hill tribes in northern Vietnam still retain the tradition of child marriage where girls aged 14 or 15 years old are married off to start families. 16-year-old La once dreamed of being a professional singer before she was married at 14. Now she must raise her 10-month-old daughter and help her husband's family to farm. While taking the baby to visit her husband in high school, La wonders what life would have been like if she hadn't been married so young.
Trailer
Program Info
Title
YOUNG MOTHER ON VAI THAI PEAK
少女たちの子守歌
Series Title
Colors of Asia 2015
カラーズ・オブ・アジア2015
Duration
26 min.
26分
Location
Vietnam
ベトナム
Language
English subtitle + Japanese subtitle
英語版(英語字幕)/日本版(日本語字幕)
Production Format
HD
HD
Genre
Human Interest
ヒューマン・ドキュメンタリー
Director
Hung Thanh DAO
ダオ・タイン・フン
Producers
Van Thuc HA / Yoshiaki Yajima
ハー・トゥク・バン / 矢島 良彰
Productions
Redbridge / Temjin
Redbridge / 株式会社テムジン
Production Year
2015
2015年
Broadcast information

[VTV2] January 19, 2017 (English Version)
[NHK BS1] September 2, 2015 (Japanese Version) カラーズ・オブ・アジア「少女たちの子守歌~ベトナム~」

Awards

2017 International Film Festival for Women, Social Issues, and Zero Discrimination - Award of Excellence

Copyright
©Red Bridge / Temjin
Rights
Except Vietnam
Director's Statement
The documentary "Young mother on Vai Thai peak" brings me with a lot of emotion for special little girl turn into a woman when she was very early age.
Most importantly I had a great character whose emotions were always revealed. La has helped us better understand life and destiny of H'Mong women on the high mountain and her struggle in life to survive and carry on her dream to become "a singer". We brought rice and meat to the mountain to carter our crew. The hardest part is that we couldn't invite them to eat with us because we had to respect the fact.
Witnessing the family eating corn instead of rice, forest leaves instead of vegetable is something I could never forget!
Director: Hung Thanh DAO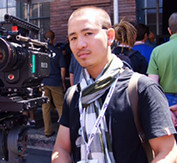 Date of birth: November 18th, 1977
Studied at Ha Noi Academy of Theatre and Cinema in 1999. Began the film career in 2003.
Rewards:
1. Short feature film award in 2005.
2. Documentary award on Ha Noi on the occasion of 1000-year Thang Long- Ha Noi ceremony.
3. The documentary selected to screen in Viet Nam's the 2013 international documentary festival in the United States, named "The Scarced Trace of Luy Lau"
Producer: Van Thuc HA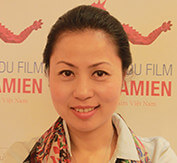 Film Producer – CEO REDBRIDGE TV & FILM PRODUCTION, Van Ha was born in 1975 from an artist family in Vietnam, educated in UK, M.A in International Management, Queen Mary, University of London, UK. Mrs. Van Ha experience working films and media in both Vietnam and international's markets for more than 10 Van Ha is become unique and the most famous as the youngest successful producers in Vietnam nowadays.
Producer: Yoshiaki Yajima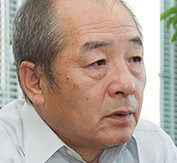 Yoshiaki Yajima founded production company, TEMJIN in 1987. He has produced numerous documentary programs with most of his works concentrating on social issues in China and the contemporary history of China and Japan. Yoshiaki has received many domestic and overseas awards including the Golden Nymph award at the Monte Carlo Television Festival. Recently, he's been focusing his energies on co-productions with production companies in Asia.
Staff
| | | |
| --- | --- | --- |
| Story by | Journalist Do Doan Hoang | - |
| Cameraman | Pham Thanh Tung | - |
| Location Manager | Nguyen QuangVinh | - |
| Production Assistant | Nguyen Thi Thanh Huong | - |
| Sound Engineer | Ho Quang Huy | - |
| Music | Ngo Hong Quang | - |
| Sound Mixing | Nguyen Vinh Khoa | - |
| Editor | Dao Duy Tu / Nguyen Phu Chat | - |
| Technician Assistant | Nguyen Duc Dzung / Ta Trung Dzung | - |
| Photographer | James Duong | - |