Because I am a Girl
1 x 25'
Documentary Series "Women in Struggle, Paving the Way for Asia 2016"
A series featuring Asian women breaking new ground in contemporary Asia and making progressive changes in their respective societies,despite conventions and taboos that narrow their choices.

more images
Synopsis
A 24-year-old Hmong woman, Lao Kang was born in the rural north of Laos where girls are married in their teens, and as the oldest daughter in the family she had to quit school to help with farm work.One day Kang discovered rugby and everything changed. Now representing the Lao Rugby Federation to find promising female players, Kang is helping young women in rural areas to make a change through the power of sport.
Trailer
Program Info
Title
Because I am a Girl
ラグビーと女のわたし
Series Title
Colors of Asia 2016
カラーズ・オブ・アジア2016
Duration
25 min.
25分
Location
Laos
ラオス
Language
English subtitle + Japanese subtitle
英語版(英語字幕)/日本版(日本語字幕)
Production Format
HD
HD
Genre
Human Interest / Minority Issue
ヒューマン・ドキュメンタリー / 社会的弱者
Director
Xaisongkham INDUANGCHANTHY
-
Producer
Kohei Kawabata
川畑 耕平
Productions
Lao New Wave Cinema Productions / PAONETWORK Inc.
Lao New Wave Cinema Productions / パオネットワーク
Production Year
2016
2016年
Broadcast information
Awards

The National Art Center, Tokyo - Special Screening

Copyright
©Lao New Wave Cinema Productions / PAONETWORK. Inc
Rights
Except Laos
Director: Xaisongkham INDUANGCHANTHY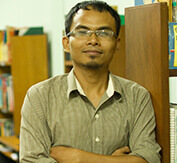 Xaisongkham Induangchanthy is a Lao filmmaker based in Vientiane, Laos. He received a master's degree in Media Arts Production from the City College of New York, under the Fulbright Programme. He co-founded 'Lao New Wave Cinema', a group of emerging Lao filmmakers. In 2012, he was selected to take part in Asian Film Academy, Busan. 'Because I am a Girl…' is his first documentary, co-produced with a Japanese producer.
Filmography
2017 A Long Way Home (Fiction short)
2016 Because I am a Girl… (Documentary short)
2015 Those Below (Fiction short)
2014 Vientiane in Love (Fiction Omnibus, 2 shorts of out 5)
2005 Against the Tide (Documentary)